Wear Ya Flowin
Put your play clothes on!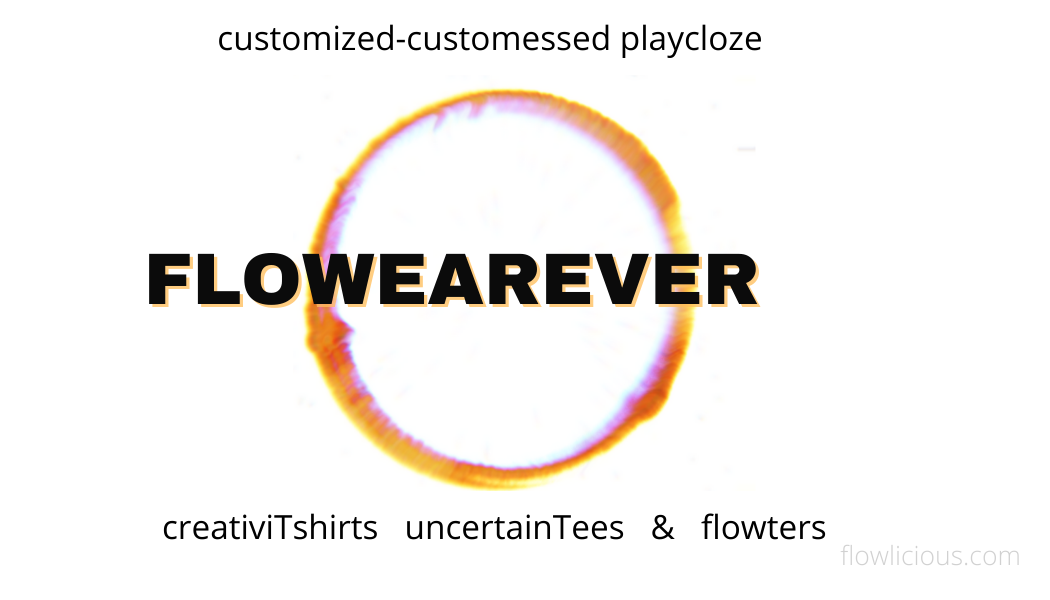 Put your play clothes on!  That's what parents used to say. This old skool advice, designed to keep washing to a minimum, is imaginary gold.
Somedaze, you just don't feel the Flow. You ask, "Am I even creative?" On daze like these, you need to get your play clothes on.
We've been putting on play clothes to pretend all our lives. Put on a lab coat: you're a doctor. Hard hat? Construction worker. Put on a pair of dog paw slippers and bark on all fours? All-day.
Flowearever is your inspire attire to stoke your creative fire.  From creativiTees, UncertainT-shirts, to Flowters, Flowearever has something for you to put on to get your Flow on.
So when you're ready to moonwalk the mirage, hopscotch the hologram, or take a leap of fake into a creative dare, Flowearever is here to take you there.